Global Missions
CrossPointe members are helping meet people's basic needs and sharing the gospel at home and abroad. CrossPointe has served on numerous short-term mission projects in West and North Africa, France, Ecuador, Denver and New Orleans. These projects have helped provide people with much needed medical care, immunizations, surgeries, and safe drinking water. Through their construction projects, schools of been renovated and desks and other supplies have been provided for children in these areas, and the love of Jesus Christ is being shown in tangible ways. To get involved, email globalmissions @ crosspointe.tv.
Your Stories
Stories about CrossPointe people making a difference around the world.
Amy Hanselman, Jen vasquez, Debbie Butler, and Paula Garza
It was an amazing experience. It was good to see how the women took care of each other. I grew to care for them tremendously in a short amount of time. I hope they felt loved, and see how very much alike we all are. —Paula
I guess the thing that impacted me most was to see how [our hosts] continue to serve the Lord and show love to the people in Morocco despite being persecuted and in danger for being Christians. I pray for the boldness that they have. —Jen
There's not one story of one woman, there's the same story over and over dozens of times each day for 5 days. I had a very small roll in the pharmacy, but when the patient would come out from seeing the doctors or nurses she would be so grateful. She would hug me, kiss the sides of my face, sometimes shake my hands like I personally had made all this possible. There were times when everyone in the room would be hugged, kissed, and thanked. Other times it was a shy quiet smile as she was waiting for her medicine. The reason I think I was there and the reason I would go back is so that these ladies know that they are seen by the God of creation and he loves them. —Debbie
Hope is a powerful thing. I have struggled with infertility my entire life. As I passed out the meds I knew were for the same problem, I saw it in their eyes: hope for a child, a family, a normal life. Hope keeps bringing me back and has changed my life as much as it has theirs. — Amy Hanselman
Angie Laubach and Traci Morris
In 2015 Traci Morris and I had the opportunity to go on a mission trip to Quito and the Amazon Jungle in Ecuador.
We went with an educational team of 11 to work with Jungle Kids for Christ ministry who are reaching neglected and orphaned children along the Napo River.
During our trip we got to assist Jungle Kids for Christ with finishing building projects at their school and assist their teachers in improving their classes. The teachers in Ecuador have very limited training and really appreciated the help. Traci and I were able to meet Josten, the boy that Kingdom Kids sponsored for school with Kidsfest offerings. The team sponsored another little boy, Fabian, from the funds we paid to go on the trip. It was so neat to be able to see in person the opportunities offered to these sponsored children. We visited a couple of village schools and the school that Jungle Kids for Christ is offering these students is drastically different.
We also visited Dunamis, which is an organization that helps with girls rescued out of human trafficking. We were able to deliver hygiene bags that some of the kids at church helped pack for us. The girls were very grateful for what they received.
The opportunity to teach, play with, and love on the kids in Ecuador was unforgettable. The opportunity to work with the teachers, encourage them, and help them to have ideas to improve their classrooms was a true blessing. The opportunity to leave our comfort zone, trust God and see God move was life changing.
--Angie Laubach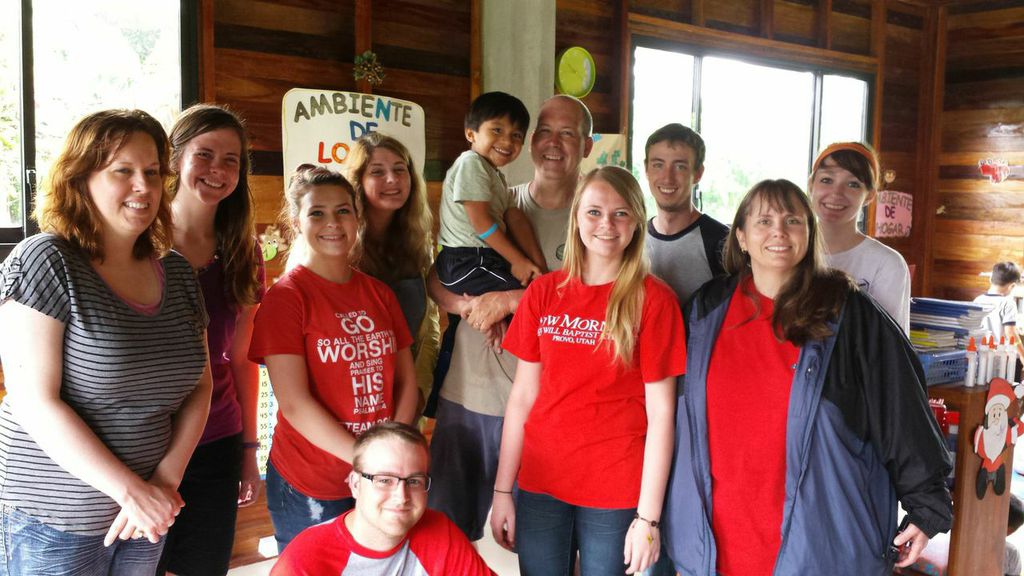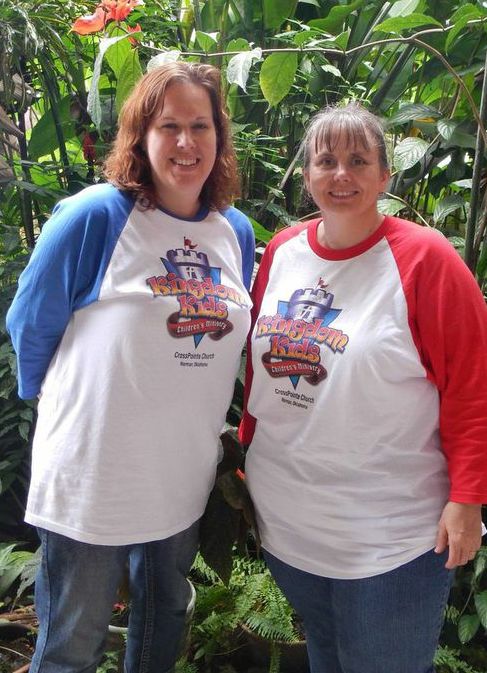 When I was nineteen, I sincerely believed that God was calling me to African missions but I kept finding reasons that I could not do it. I was needed at work, I could not leave my family, the cost was too great, etc.
About five years ago, I was approached about being part of an evangelistic team to Madagascar. I asked for a week to "pray about it" and during that week, I again found all those old reasons why I could not do it. I turned down the request, gave an excuse about "maybe next year", climbed into my truck and headed for home. About two miles down highway 9, a "still, small voice confronted me, leaving all my excuses uncovered. I pulled to the shoulder of the highway, stopped and bawled my eyes out. I often tell people that I called myself every name in the book and God never once interrupted." I turned around and arranged to meet the fellow who had asked me to go. Ten minutes later I told him, "All I can say is, 'I HAVE to do this.'"
The first year, we were rerouted to Mauritius, a seventy mile diameter, volcanic island a thousand miles into the Indian ocean, where we saw over four hundred people in an overwhelmingly Hindu and Muslim world make decisions for Christ. My heart was further broken.
The next trip was to Uganda where our African/American/British team saw fifteen thousand come to Christ. In Zimbabwe, we saw over fourteen thousand decisions. In Kenya, we saw nearly twenty thousand. In Malawi, we saw over twenty-four thousand make first time decisions.
On the front step of her home in Bulawayo, Zimbabwe, after coming to Christ, a great grandmother asked me through my translator, "I have searched for this all my life. Where have you been?" How do you answer that?
How do you see the "fields, white unto harvest" first hand, come back home and say, "Man, that was great. Next year, let's do Branson?" Twenty THOUSAND African souls are coming to Jesus Christ DAILY. It is projected that in twenty years, Africa will be a Christian continent. God continues to break my heart for Africa. It is my dream to preach and witness in every African country before I go Home. Like I told that fellow five years ago, "I can't put into words all the reasons I have to do this. I can only say, "I HAVE to do this!"
--Dan Deskin
In the summer of 2015, I had the opportunity to go on a missions trip by myself to a village right outside of Beijing, China.
I was volunteering at an orphanage called "Bethel" that is for blind and visually impaired children. For four weeks, I was an English teacher for the children that were about to be adopted or were being prepared for adoption. I would teach them simple things so that their adoption transition would be easier. My class usually consisted of ten boys around the ages of 5-9 years old.
My experience at Bethel was beautifully heartbreaking. Since I was alone with no one who spoke the same language as me, the Lord got to teach and mold me in ways that I never expected. He showed me deeper and harder routes in life which forced me to lean and trust in Him fully and it was absolutely beautiful. He taught me how to surrender my control and let Him work through me. My trip was nothing I expected it to be, yet it was completely perfect. I love missions for that very reason. The Lord takes your expectations and completely transforms them and you. He takes you to a place out of your comfort zone and gives you the opportunity to love on people who are broken and alone. He lets you think that you are changing them but in actuality He is also changing and shaping you. It is always a beautiful experience that I think everyone needs to be a part of.
--Zion Cagle