IT IS TIME FOR KIDS' CHOIR
Kids' Choir will begin on Wednesday, August 21, at 6:30 pm. Elementary kids choir (K – 6th grade) will meet in the event hall. Registration will take place at the first practice.
Preschool (3-5 year olds) will be meeting in the Theater Room. Kindergarten kids may choose which choir fits them best.
Practice goes from 6:30 - 7:15. At 7:15 the Pre-Schoolers stay in the same room and continue with regular Wednesday night activities. The Elementary kids will be escorted upstairs to join in with the rest of the kids for our brand new Wednesday night curriculum from Hillsong Kids. (Kindergartners who are in elementary choir will be taken to the Theater Room downstairs.)
Fall is in the air and Christmas will be here before we know it. We cant wait to start working on our Christmas program with the amazing kids from CrossPointe.
Volunteers are needed to assist with our choirs. To volunteer please email alaubach@crosspointe.tv
Kingdom Kids
Welcome to Kingdom Kids, our Children's Ministry here at CrossPointe. We highly value children! Children are our future and kids count in the Kingdom of God. In Matthew 18:10 Jesus said, "See that you do not look down on one of these little ones." If you are looking for a church that strives for excellence in its ministry to children, we're it! We love kids, and we want to lead them to become fully devoted followers of Christ!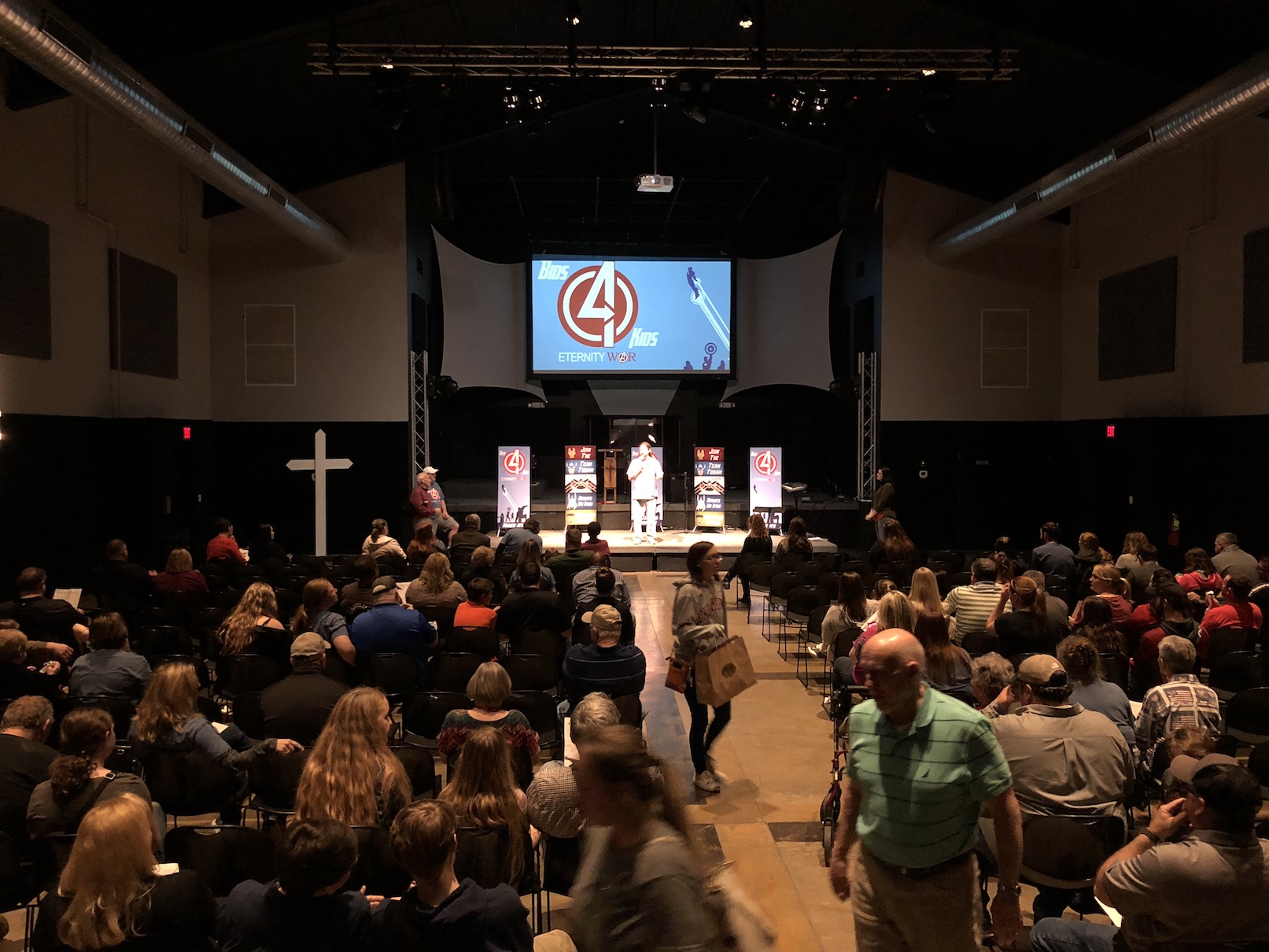 New to Kingdom Kids?
We are thrilled to have you as our guest here at CrossPointe. Children are highly valued and your child's security is the top of our priorities. Here's a list of information that you might find helpful to make your visit here more enjoyable.
Service Times:
At CrossPointe, we highly value children. They represent our present and future ministry and kids count in the Kingdom of God. In Matthew 18:10 Jesus said, "See that you do not look down on one of these little ones." We love kids, and we want to lead them to become fully devoted followers of Christ!
Nursery is available both services on Sunday morning and during Wednesday evenings starting at 6:30 PM.
Preschoolers (2yrs to Kindergarten) enjoy Worship at 9:00 AM, Small Groups at 10:30 AM and JAM on Wednesdays at 6:30 PM.
Elementary children in grades 1-6 enjoy small groups at 9:00 AM, Kids Church at 10:30 AM, as well as JAM on Wednesdays at 6:30 PM.
Check-In:
At the Children's welcome center, you will be asked to complete a guest registration form. Basic information will be needed as well as any special care instructions such as allergies, etc.
Name Tags:
A nametag and parent's claim tag will be printed upon check-in. Your parent's claim tag will contain security codes for all children you are checking in. Don't loose this tag. You will need to show this tag when you check your child from his/her room.
Pagers:
Families with children three years and younger will be given a vibrating pager. In case we need you for any reason we will page you. Please proceed to the welcome center or child's classroom and don't forget to return the pager before you leave. If you don't have young children but would still like to have a pager, please request one at the welcome center.
Self Check-In:
After your family has been entered into our database, you can bypass the welcome center and use one of our two self check-in stations. These stations are located near the "drawbridge" and opposite to the stairwell. If you require a pager, you must check in at the welcome center.
Where is my child's room?
All children's classes are in the children's center. Our nursery classrooms (0-24 months) are located down the right hall of the lower floor. Preschool classes (2yrs - Kindergarten) are located down the left hall of the lower floor. Elementary classrooms (grades 1-5) are located upstairs in the large room known as the "Palace"
Keep us updated:
As information changes (address, phone, special care instructions, etc.) please complete a registration update form available at the welcome center. Special care instructions can be updated at self check-in stations.
Be our guest in Kid's Church:
Parents, you are invited to come inside the Palace and even join us for Kid's Church at 10:30 AM.
ELC
Our mission at Crosspointe Early Learning Center is to minister to children and their families in our community by establishing a Bible based, child centered, early education program. We provide a safe and Godly place for children to interact and learn!
Dates and times: Monday, Tuesday, Wednesday, and Thursday 9:00- 2:30
Ages accepted: 2-5 years old
For more information feel free to call 405-365-4444. Or come by Crosspointe and pick up an information packet from the church office.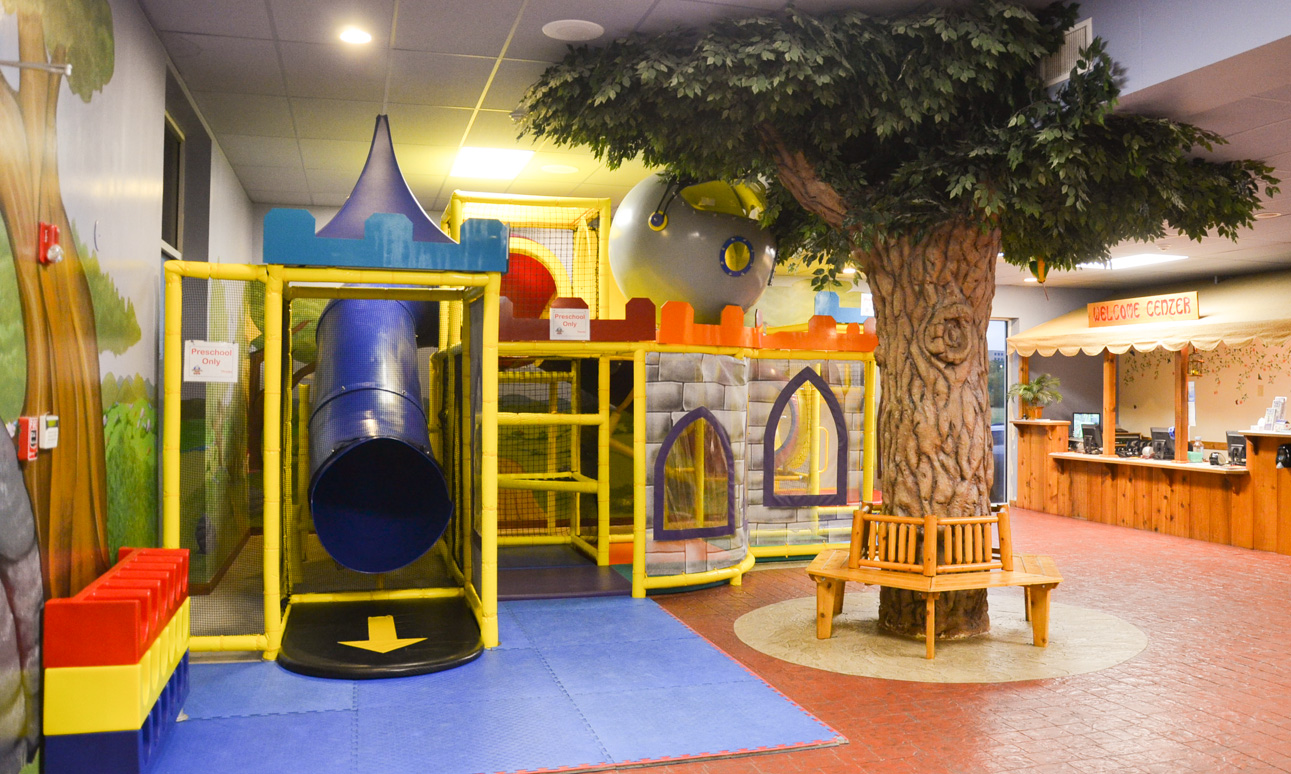 Children's Ministry Staff


Jimmy Crawford
Lead Children's Pastor
Jimmy serves as our Lead Children's Pastor here at CrossPointe, and he directs J.A.M. (Jesus And Me), our mid-week program for elementary age children. He has over 15 years experience in Children's Ministry and has directed several associational children's camps. He holds a bachelor of Science in Health Physical Education and Recreation and has accumulated over 8 years experience as a basketball coach in the public school system and at the collegiate level.
Angie Laubach
Director of Early Childhood
Angie, and her husband, Shawn, have attended CrossPointe for over twelve years. She has extensive training in early childhood development and she has directed childcare programs in Manhattan, Kansas. She is a graduate of Oklahoma State University, majoring in Family Relations and Child Development. with further studies at Kansas State University.
Lecia Adams
Director of Early Learning Center
Lecia has been a key leader in the startup and growth of the Kingdom Kids Early Learning Center. She has been involved in several childcare centers and even directed her own in-home facility dating back to the mid 90's. She has attended Rose State College, East Central, and the University of Oklahoma.